Rachel Starr is the Electra Blueranger, Blue Bikini Ranger of the Mystic Force Rangers. Her visor shape: ▼ (Triangle with three sides)
Biography
She was born Burleson, Texas, on November 26, 1983. She first had sex with girls at the age of 13 but her first sex with a man was a week before her 15th birthday.
She started in porn in February 2007, aged 23, after being discovered by adult film actor Jack Venice whilst working as a stripper in California. She has since developed a dedicated fan base thanks in part to her much-appreciated a**. Rachel has only been in porn for a short time, but has made a huge name for herself. Rachel mainly stars in reality type shoots where the situations are believable and she plays the dominate female. Although Rachel is well known for her hardcore scenes, she has also done many softcore and lesbian scenes as well. Rachel is 5'4 and weighs 121 lbs and has some great round 32D tits. Feel free to check out all of our Rachel Starr galleries! Rachel Starr is an extremely sexy and busty pornstar. Rachel has been in the business for quite a long time and really has just hit her stride. For the most part Rachel does hardcore scenes, and we really think she excels most in boy-girl hardcore scenes. Her lesbian and softcore shoots are also very hot, but they just don't have the same feeling that her amazing hardcore scenes do.
She likes rock music and has previously listed Breaking Benjamin, Trapt, and Tool as some of her favourite bands. Movie-wise she likes comedies, anything that will make me laugh with favorites being Old School, Wedding Crashers, and Super Troopers but her favourite movie is A Beautiful Mind starring Russell Crowe.
Bikini Rangers Series
Bikini Rangers Mystic Force
Bikini Rangers Academic Dynasty
Ranger Keys
Electra Blueranger
Arsenal
Zords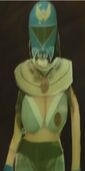 Arsenal
Zords
See Also