Lexi Martinez

Turbo Blue
Gender:
Female
Seasons:
RPM
Colors:
Blue
Hometown:
Birmingham, United Kingdom
First Apperance:
The Road to Corinth
Last Full Apperance:
Justice Leauge Rangers
Status:
British pornographic actress and model.
Number of Episode Appearances:
51 (Bikini Rangers RPM), 2 (Bikini Rangers Ninja Mask), 1 (Bikini Rangers:Venice Storm)
Lexi Martinez is the Turbo Blue, Blue Bikini Ranger of the Bikini Rangers RPM.
Bio
She is originally from Birmingham, UK. 19 September 1978 and she currently splits her time between Miami, Florida, and the UK. She also models under the name Atlanta Jorden and Lexi Cruz. Does both hardcore boy-girl scenes and solo shoots.
Bikini Rangers Series
Bikini Rangers RPM
To Be Added
Bikini Rangers Ninja Mask
Lexi and others joined Ninja Mask Rangers to save a world from Black Ghetto Skull.
Bikini Rangers Venice Storm
To Be Added
Ranger Keys
To Be Added
Turbo Blue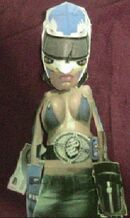 Arsenal
Zords

XR Turbo Blue is Lexi Martinez's Ultimate form. When She slashed a "Blue Card", Turbo Blue became XR Turbo Blue and used her attacks in a battle against Monster. XR Turbo Blue also appears later on in other battles against March Rangers and some of the agents of the D-Reaper.
Arsenal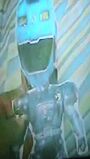 XR Turbo Bus Lion is the Mega form of Lexi Martinez. Her size and heavy arsenal gives him the appearance of a mini-echa. XR Turbo Bear was formed when She Biomerged with Turbo Bus Lion during the fight against the Sovereign. In this form she was able to hurt the powerful Mega, but nevertheless lasted only a short time in the fight. She later participated in battles with the D-Reaper, and used the Juggernaut program downloaded by Hypnos to defeat it. In combat, MegaGargomon demonstrates that as a whole using martial arts in battle against opponents.
Arsenal
See Also
Community content is available under
CC-BY-SA
unless otherwise noted.