The GatorEarthNitro is the combination of Gator Earth. GatorEarthNitro's attacks include the Sealeon Kick and the Eraser Missiles. Gator EarthNitro's final attack is the Gator Tail-Sword, firing a barrage of Eraser Missiles that hit the opponent before Gator EarthNitro himself rips through for the final blow
GatorEarth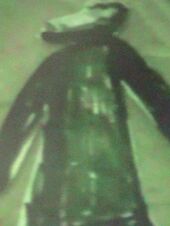 The GatorEarth is Fetish Earth's Zord that resembles an Alligator. After combining with an swap, they becomes GatorEarth, She uses his mass for slamming attacks and can fire Missiles from her feet. Her finishing attack is the Breath Laser where he shoots a spiraling energy beam from her mouth while unleashing a torrent of missiles. Her forms the main body of GatorEarth and chest and feet, with forming the head in both formations.
GatorEarth-DolphinMode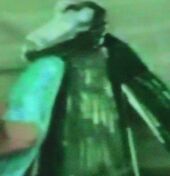 The MercuryDolphin can combine with the GatorEarthNitro to become the GatorEarth-DolphinMode. The left arm form large energy cannons on GatorEarthNitro. This combination also has the added advantage of flight.
See Also
Community content is available under
CC-BY-SA
unless otherwise noted.